Looking for a job? You can search the internet and the various situation vacant sites, but what about registering with an employment agency – a recruiter?
Here are 7 reasons why you should use a recruitment agency to find work.
1. Recruiters are experts in job placement
Recruitment agencies are experienced in matching the right people to the right jobs. Their years of experience means they can match your skill-set and personality with the right role with the right employer.
You don't have to worry about being sent for time-wasting interviews that don't fit your needs. A recruitment consultant has a wide network of employers who they will contact on your behalf to find the best job for you.
2. Recruiters specialise
Most recruitment agencies these days will specialise in one or two particular industry sectors. For instance, one agency may focus on accounting, finance, business support and IT recruitment, while another agency may focus on recruiting for office administration and executive assistant positions.
By choosing an agency that specialises in your area of work, you can be certain that your recruiter is searching only for roles that suit your skill-set and employment preferences.
3. Gain first access to job openings
The way most agencies work means that, when a new position becomes available, your CV will often be in front of an employer before that position is posted online. That means you already have an edge on others who may be interested in that role.
4. Expert guidance in applying for a job
A recruitment consultant's reputation hinges on the type of person they put forward for the roles they are seeking to fill. That means, they will want to put forward only the very best candidates. When a good candidate is found, they will usually take the time to guide that candidate through the application and interview process, preparing them so they have the best possible chance of impressing an employer and securing the position.
5. Expert feedback
If you are the right person for a job, a good recruiter will do all they can to help you secure it. That includes reviewing your CV and cover letter and discussing any up-and-coming interviews with you.
And, if you don't get the job, your recruitment consultant will often meet with you to pass on comments from the interviewing panel to ensure you are well prepared for next time.
6. Everything is confidential
When applying for a job, it can get a little awkward if you are still working for another company. All information shared with a recruitment agency is treated as confidential. You don't need to worry about your current employer finding out before it is necessary.
7. It's free
If you're looking for a job, using a recruitment consultant is free. All you need to do is contact a recruitment agency, check that they work in the industry sector you're interested in, and register your interest with them. They then do the searching for you – it costs you nothing.
Any more questions
If you have any questions about using a recruitment agency to help you find a job, give the team at Cavanagh Recruitment a call. Contact Us.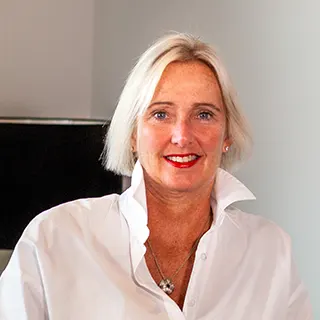 We are New Zealand's leading recruitment agency for administration and executive recruitment roles because we go the extra mile to ensure that great companies and excellent candidates get to meet each other.