You're possibly feeling that 2022 hasn't really gone off to the strongest of starts. Maybe it's time to seek out a new job opportunity. As we move through the pandemic and with the Great Resignation looming, it may take more than just tweaking your CV and doing your usual interview preparation. Here are some strategies to take into consideration to advance your career in 2022.
Clarify your goals
Take a look at your career progression so far and re-assess your goals moving forward. What exactly is that next step you want to take? What does advancement look like for you? A sidestep in the right direction can advance your career: a similar role in a larger company with future potential growth and salary potential. Or if you want promotion now, consider a larger role in a smaller company. If you want a higher salary, work on improving your negotiation skills. Or if you want a completely different role or a change of industries look at how you can highlight your transferrable skills.
Sell Your Transferrable Skills and Promote Yourself
With the Great Resignation upon us and a skills shortage, your new employer will be looking at which core transferrable skills you can bring to the team and the role. So, what makes you stand out? Note down your personal skills, expertise and personality qualities that set you apart. Try asking others in your personal and professional life what they perceive to be your strengths and unique traits. Don't be afraid to promote yourself! Whether it be to your current manager or a potential new employer, let your expertise be known. Think about how you can specifically quantify your successes: you may not have the exact skills a new employer is looking for, but you can prove to them that you have previously done well in your role, and you produced results.
Network
After the past 2 years bunkering down, working from home and having less face-to-face meetings with your contacts, now is a good time to reconnect with those relationships. Actively seek out networking opportunities, join a professional association, look at updating your online work profiles. Proactively rebuild your network.
Embrace Change
Now more than ever technology, strategies and processes are constantly changing. You want to be the one who can pivot quickly, adapt, and embrace the change in a positive manner. Change readiness is a valued skill that will help you succeed and advance in your career. Show that you are willing to take on better practices and drive innovation.
Increase Your Flexibility
You will reap the benefits of being more flexible. The aim is to be more resilient when changes take place and problems arise. You will be willing, curious and open to other people's opinions and different opportunities. Do you have a stubborn practice that is actually no longer working? Adjust your mindset to embrace this valuable skill and enhance your career progression opportunities.
Upskill
Regularly upskilling will help advance your career. Do a stocktake on which technical skills may need a refresh or an update. Don't forget to also focus on your digital and soft skills which can be just as important.
Set Stronger Boundaries
Put your foot down and create boundaries to protect your time and boost your confidence. Creating boundaries will change the mentality of those around you who may take advantage of your strong work ethic by allocating too much work to you or expecting you to do more than your fair share. You will have more quality time to concentrate on what you want to do to progress your career whether it be in your current job or if you need time and energy to look for a new one.
You are now 2022 ready! Build on your skills and strengthen your foundation to take on that next stage in your career. Good luck!
Any more questions
If you have any more questions about your career path, give the team at Cavanagh Recruitment a call. Contact Us.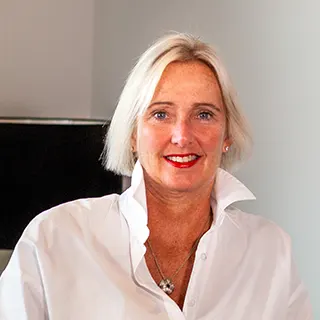 We are New Zealand's leading recruitment agency for administration and executive recruitment roles because we go the extra mile to ensure that great companies and excellent candidates get to meet each other.