Your employees really can be your greatest asset. The last couple of years have seen a shortage in candidates, and employers want to keep hold of their valued staff members. Companies want to retain their top talent however employees are open to look for alternative opportunities if current work conditions are not ideal.
Dealing with a high employee turnover can be expensive and time consuming. Studies have put the cost of hiring and training new staff at 33% of an annual employee salary. A high staff turnover can also impact team morale and overall productivity.  So, it really would pay to plan and strategize how to reduce employee turnover.
So, what causes a high turnover rate? And how can we look at reducing it? Here are the top 3 causes of a high employee turnover:
Salaries:
Money really is a driving factor for 70% of people who chose to leave their job. This is especially true for younger people. People are looking at industry standards and if their salaries compare. And, although your company may be increasing yearly salaries by the expected rate of 3-5%, moving to a new job opportunity often increases a salary by more.
So, how can you ensure your salaries compete? Check on a yearly basis what others in the industry are paying, especially in those roles that you find hard to fill. Consider a bonus scheme to reward your top performers or consider benefits: anything from gym memberships to healthcare benefits can be very appealing to your employees.
Better Opportunities
People will leave a job if they don't see any career growth or advancement in their current role. Most people have goals and are keen to learn and develop their skills and move up the ranks in their profession.
Take a look at how your company could offer formal learning and development programs, even if it involves getting a third-party provider in. Go beyond the standard skills-based training and consider a leadership or mentoring program. Your employees may appreciate reimbursement toward continued education in their field. Create those opportunities for growth and development and create the path for career advancement internally.
Lack of Appreciation and feedback
People love a pat on the back. They may feel pride in their work and really value when their efforts and results are acknowledged. When this does not happen, employees disengage. Not only do people like to be recognised but they do actually also appreciated feedback. If feedback from a manager results in positive feelings moving forward, staff are more likely to continue being engaged in their role and only 3.6% of people then consider actively looking for a different role. Not all feedback is positive but can still be framed in a positive light: start with wins, focus on specifics, keep constructive advice encouraging and have frequent catchups and conversations.
The good news is that with some time and investment, you can work at retaining your talent which will benefit your employees and company as a whole.
Any more questions
If you have any more questions about your career path, give the team at Cavanagh Recruitment a call. Contact Us.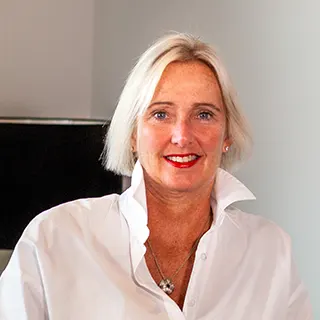 We are New Zealand's leading recruitment agency for administration and executive recruitment roles because we go the extra mile to ensure that great companies and excellent candidates get to meet each other.