What's the hardest part about finding a new job? For many people, it's the interview. We spend hours trawling through job sites, and we sweat over updating our CV and creating the perfect cover letter. But all of that is done in the privacy and comfort of our own home.
It's at the interview that we suddenly feel exposed. The nerves can set in and even the most confident of us can sense some self-doubt and anxiety. Before we know it, we feel like we're struggling to give coherent answers to even the simplest questions.
If that's you, it's not surprising you feel this way, your whole future is hinging on that hour or so. That's why, whether you're in front of a recruiter, or in the offices of a prospective employer, you need to turn those nerves into self-assurance and a belief in yourself that your interviewers will notice and be drawn to.
Here's some tips to make that happen.
Don't go in blind
At our Auckland recruitment agency, we interview a lot of men and women who, when we ask, "What do you know about ABC Ltd?" will respond by saying, "Not a lot. Only what I read in the job advertisement."
Folks, we live in the age of the internet. Google is your friend. Before you go into any job interview, research the company you'll be working for. Visit their website and LinkedIn profile. Check out the profiles of key staff members. After all, one of them might be interviewing you. Find out about the company's key products or services. Try to get a sense of the company culture and future direction.
If the company produces saleable product, you might even want to visit a few stores to check out their product line.
What you're endeavouring to do is to show the interviewer that you have some knowledge of their products and services and to gain an idea of how the role you're interviewing for relates to them.
Know what job you are applying for!
It's amazing how often we interview candidates who seem to have a limited understanding of the role they're being interviewed for. It could be that they applied some time prior and the details have slipped their mind; it could be that they misunderstood the role; or perhaps they have sent out dozens of applications for random roles and are unsure what this one really entails. Whatever the reason, it reflects poorly if an applicant doesn't understand the details of the job, at least as far as those mentioned in the job advertisement.
The night before your interview, revisit the original job advertisement and any other material the employer has sent you. By now you should have requested a job description. Read this carefully and formulate some questions that indicate you understand the required duties.
Alongside your list of questions, think about what skills you have that align to the required skills as listed in the job description.
Run through your interview – practise and then practise again
Think about what questions you will be asked at the job interview. Make a list and then think about how you will answer those questions. Then practise your answer. The key is, try to be rehearsed enough so that, once you're in the interview, you're not answering any question for the first time.
Another tip is to try to answer questions with practical examples. For instance, if you were going for an executive assistant role and were asked, "How would you handle a persistent team member who wanted to squander your boss's time?" Answer with, "In my last role, I faced that exact situation…" and tell the story of what happened.
Of course, you can't do that with every single question. And you have to make sure the examples you give are truthful, but you get the idea.
Have some questions prepared
You know it's going to happen. The interviewer will ask, "Do you have any questions for us?" So, make sure you have some prepared in advance.
The best questions are those directly related to the role or the company. Ask about the company's future planning or what technology they use for some aspect of the role. Ask questions that show you're interested and engaged.
By the way, don't ask about salary and employee benefits in the first interview. It will give the interviewer the impression that your motivation is solely financial. Ask those questions later when you have been offered the role and are specifically discussing the renumeration package.
Know what you are good at
As a recruitment agency, we have interviewed some very confident people and some very nervous people. We have interviewed some introverted candidates and some extroverted ones. None of that matters. Recruitment is not a personality contest.
The key is to be yourself and present yourself in the best possible light by knowing what strengths you bring to the role and making certain the interviewer knows what those strengths are.
Make sure you're prepared to list key achievements from previous roles. Use these as a way to sell yourself to the interviewer. Someone interviewing for a sales position might say, "I was the top salesperson for three years running in my last company and I'm looking forward to using those skills and hopefully being the top salesperson in your company."
Any more questions
If you have any more questions about your career path, give the team at Cavanagh Recruitment a call. Contact Us.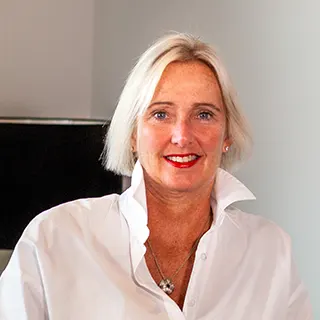 We are New Zealand's leading recruitment agency for administration and executive recruitment roles because we go the extra mile to ensure that great companies and excellent candidates get to meet each other.