Interviews can be nerve-wracking for all those concerned. The interviewee is bound to be nervous – they want this job and feel like they need to impress you. They probably never even think about how anxious you might be feeling. But the reality is, at the end of the interview process, you're the one who has to select the person you think is best for the job.
Here are seven professional recruiter tips to help you select the right person for your company.
1. The right attitude is vital
Sure, the person has to be able to do the technical aspects of the job but it's also crucial that they have a great work ethic and that they get on with the rest of the team.
Take note of how the candidate relates to you and others. Are they respectful or are they a little too flippant or arrogant? Ask whether they enjoy working with a team or are they more a solo worker. Find out how they handle deadlines and stressful or heavy workloads.
These answers will all give some indication of their attitude to teamwork and reveal something of their general work ethic.
2. Specific examples are better than a vague list of skills
When you ask questions, ask for specific examples. For example, if you're interviewing for an office administrator and you want to know how organised they are in the office, don't just ask, "Are you an organised person?" Ask, "In your last role, what specific systems did you put in place to ensure the office ran smoothly and in an organised manner?"
Of course, you can't do this for every question, but used wisely, this interview technique can reveal a lot about a person's abilities.
3. Get to know them
More specifically, ask what they're passionate about. Not just in the workplace but what really ignites them outside of work hours. You can tell a lot by the answers which may include, family, a team sport, a charitable endeavour, or any number of leisure activities.
4. The questions they ask reveal a lot
Never forget to ask, "What questions do you have for us?" And don't leave it to the end when you've already told them everything about the role and your company. A thinking candidate will have questions about the role they're applying for, the wider company and its culture, and how they might fit into your business.
You can tell a lot from these questions. If a candidate's first question is about pay and benefits, then it is likely that these things are more important to them than joining your team. When a candidate asks serious questions about processes, procedures and company culture, it usually shows they understand aspects of the role and already feel positive towards joining the team.
5. Ask the receptionist or front-line administration personnel what they thought
Sure, meeting someone at the front desk of your office doesn't reveal much about a person's technical skills, but it can uncover a lot about how they relate to others. After the interview, ask others in the building who may have come in contact with the candidate what they thought. Did they warm to the person? Was the person polite? Behind the nervousness, was there a self-confidence? Did they seem to be the sort of person who would fit into your company culture?
6. Never neglect references
It may seem strange to you that some people neglect to check the references of potential employees. Do this at your peril. You can tell a lot by what is said, and what is not said, by someone's referees. And remember to ask the ultimate referee question, "Would you offer this person a job in your company?"
7. When it's all over, ask the five crucial questions?
After the interview, when you're in your office and have to make the final decision, think back to your meeting with the candidate and ask the five crucial questions:
Can they do the job?
Are they motivated to do the job?
Are they teachable?
Do people like them?
Will they fit our company culture?
Of course, all this assumes the candidate has the necessary skills and abilities to do the job. But, if you want the right candidate, there's more to it than that. The right candidate can not only do the job, they can do it with a great attitude and with your company's best interests front and centre.
Oh, and one final thing – never be afraid to say, "No thanks." Better to have no successful candidate this time around than to hire the wrong person.
Any more questions
If you have any more questions about your career path, give the team at Cavanagh Recruitment a call. Contact Us.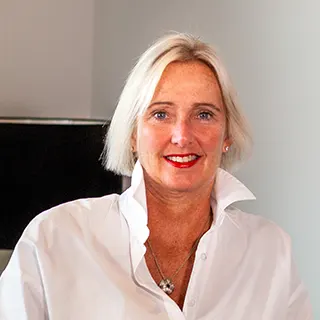 We are New Zealand's leading recruitment agency for administration and executive recruitment roles because we go the extra mile to ensure that great companies and excellent candidates get to meet each other.