Some people love it, others hate it, but it's become the norm and it looks like it's here to stay – team members working from home.
The "working remotely" phenomenon has brought a new challenge for managers. Now, not only do you face the challenge of keeping the business ticking over, you must think about how to motivate a workforce you may only ever see on screen. Added to that is the anxiety many of our workforce are feeling about COVID and the risk of contracting the virus.
The result is that we live in a time where, as a manager, your people management skills are being tested like never before. Not only must you guide your team to perform tasks well, you must encourage and motivate them to keep on task, communicate well with all stakeholders, and feel valued by you and your business.
It's not easy being a manager today. Here are three key tips for managing your team remotely.
KEY 1: Communication
No doubt your company has chosen a platform to use for online communication. The most common tools are MS Teams and Zoom. But do your team members know how to use these tools effectively?
That's the first key – ensure your team knows how to use your chosen platform, and not just the basics. If there's a function within your communication platform that you'd like your team to use, you need to coach them in it.
Having coached them, make sure team members know how to communicate most effectively.
Be clear about how to communicate most effectively
Devise some unofficial rules about how to best communicate. For instance:
Suggest that quick questions are asked and responded to via instant messaging rather than email – your team will love you for reducing their email inbox!
Be available to your team. When we work in the office, we're able to turn to one another and ask questions or clarify tasks. Working remotely doesn't allow us that luxury. Let your team know that you're available to them any time – they just need to phone.
Make informal team video meetings short but regular. That way people get to see their workmates, have a coffee and a chat together, and maybe even raise any issues that they need clarification on.
Encourage your team to be in contact with each other. Encourage them to make the occasional "how are you going?" call. I know we sometimes worry that workers will abuse this privilege but the reality is, few do – this leads us to the second key.
KEY 2: Keep the team positive
I heard of a company that, prior to COVID, forbade its workforce from working from home. The executive team feared that productivity would decrease as people would be easily distracted. Now their workforce must work from home and, what the leadership feared most has not happened. In fact, the opposite is true. Most people worked longer hours than when they came into the office. What did decrease, however, was staff morale and focus.
It's human nature – seeing our workmates can be motivating. We miss them when they're not around so we need to think proactively about how to maintain staff morale.
Think about how to maintain staff morale
Here are a few tips to keep your team positive and focussed:
Lead the way yourself. Show that your work-life balance is positive by ensuring communication, unless extremely urgent, occurs during office hours. Staff may be working from home but they still have the right to knock-off at 5pm!
Ensure your staff have everything they need to complete their job easily and efficiently from their homes. Ensure their workday is free from the hassle of poor equipment or IT support, or insufficient training.
Make time to get your team together online for some remote team-building exercises. The internet is full of great ideas to keep your team connected (and entertained).
KEY 3: Coming back
There will be a time when we're able to return to the office. However, many recruiters and management consultants are already predicting it won't be the same as before.
It's been suggested that many people will continue to work from home, especially those who have a long commute or family responsibilities.
When the time comes when your team can return, think about being flexible and, if people can successfully work from home, allow them to choose what hours they come to the office and when they remain at home.
Perhaps have one day a week when you request that everyone is in the office. Use this day for planning, brain-storming problems and building morale.
We know this time will come, so think about it and do some planning now.
Any more questions
If you have any more questions about your career path, give the team at Cavanagh Recruitment a call. Contact Us.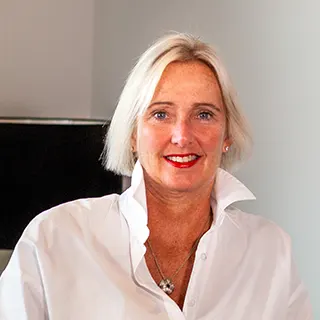 We are New Zealand's leading recruitment agency for administration and executive recruitment roles because we go the extra mile to ensure that great companies and excellent candidates get to meet each other.