Life before COVID seems a long time ago now and, in that time, the employment market has changed dramatically. For many, COVID meant redundancy. For others, it meant a change in the way they work. For many employment agencies, it meant a halt to work as businesses slowed or put their recruitment programmes on hold.
Now we're moving towards life in the 'new normal'. High vaccination rates and (hopefully) an end to lengthy lockdowns have given businesses the confidence to renew their growth plans which often means adding staff. But, for those of us in recruitment, some things will never be the same again.
In this period characterised by high employee mobility (Microsoft estimates that, during the 2022 – 2023 financial year, over 40% of the global workforce plan to change jobs), combined with intense competition for skilled employees, we want to share the key trends that will impact the way recruiters work post -COVID.
Working from home is now the norm for many
Prior to the pandemic, many employers were dubious about allowing staff to work from home. Now, having been forced to work remotely for many months, both employees and employers are recognising that there are some very real benefits.
For employees, there is no longer a daily work commute which saves both time and travel costs. There is also flexibility as work-life and home-life becomes intertwined.
For employers, there is the realisation that many of their employees are as productive, or even more productive, when working remotely. This is especially true of many administration staff such as office workers, executive assistants and backend office staff.
This has enabled some businesses to reduce overheads by downsizing office space and parking areas. Some companies have even moved to having all staff work from home.
Hiring new staff remotely is also becoming the norm
Sometimes, when we are forced to do something differently, it leads to innovative and efficient ways of doing things. COVID lockdowns saw businesses adopting new ways of online communication via video tools such as Zoom and Microsoft Teams.
For recruiters, it was a natural progression to move from online in-house meetings to online employment interviews meaning, even if an employer was not in the same room as a prospective employee, they could still see them and get a feel for the type of person they were.
Post-COVID, online recruitment will remain a common means of meeting and interviewing candidates. It may not be used for every interview, but it is already seen as a viable option in the recruitment process.
Time is becoming vitally important
The disruption of COVID, the closing of our borders and redundancies early in the pandemic has changed the job market making it more competitive than it has been for a long time.
In a competitive employment market, the speed to source and secure people with essential skills becomes paramount. Currently, this is seen more in some sectors than in others. For instance, in the office sector – backend office staff, personal assistants, office administration staff and the like – contains some of the jobs that are challenging to recruit for because the pool of jobs available often means that candidates are not on the market for very long. If a business takes too long to decide on a candidate, they may miss out.
This speeding up of the hiring process makes the wisdom of using a recruitment company all the more obvious.
It could become even more challenging
The number of people currently leaving their job or feeling unsettled with their current position is unprecedented. The disruption of COVID has led to many people reassessing their goals and lifestyle, and has caused a general sense of unease.
This will result in many people leaving good jobs in search of a new challenge or adjusting their lifestyle. This will, in turn, lead to increased competition in the job market. Further to this, prospective employees will have very defined parameters when searching for a new role because they can often pick and choose.
For instance, the desire to work remotely and with flexible hours will become the norm. Businesses that don't adapt and accommodate the desires of employees may find it difficult to fill some roles.
Finding new employees may take some creativity
Many recruitment companies and consultancies are predicting that, from this time forward, a reliance on traditional recruitment channels will not provide the same success as it once did. Employers will need to be more creative in the way they go about unearthing decent candidates for many roles.
Closed borders and skill shortages have resulted in a shrinking of the talent pool meaning companies must look at innovative ways of finding people. For some, this will mean investigating ways that enable them to retain their existing workforce. For others, it will mean promoting from within or taking a chance on a person who has the required qualities even if the core skills still need to be trained.
Any more questions
If you have any questions about how to find the best candidate for your administration or office role, give the team at Cavanagh Recruitment a call. Contact Us.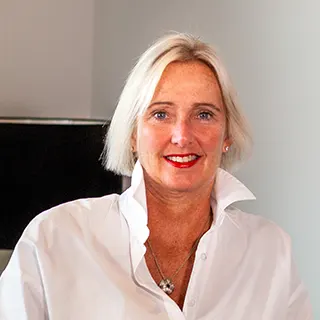 We are New Zealand's leading recruitment agency for administration and executive recruitment roles because we go the extra mile to ensure that great companies and excellent candidates get to meet each other.